The Reporting page displays key platform metrics, along with platform-level views (Reports) created in the Reports section of Platform Settings. To access the Reporting page, simply click on the reporting icon on the header bar.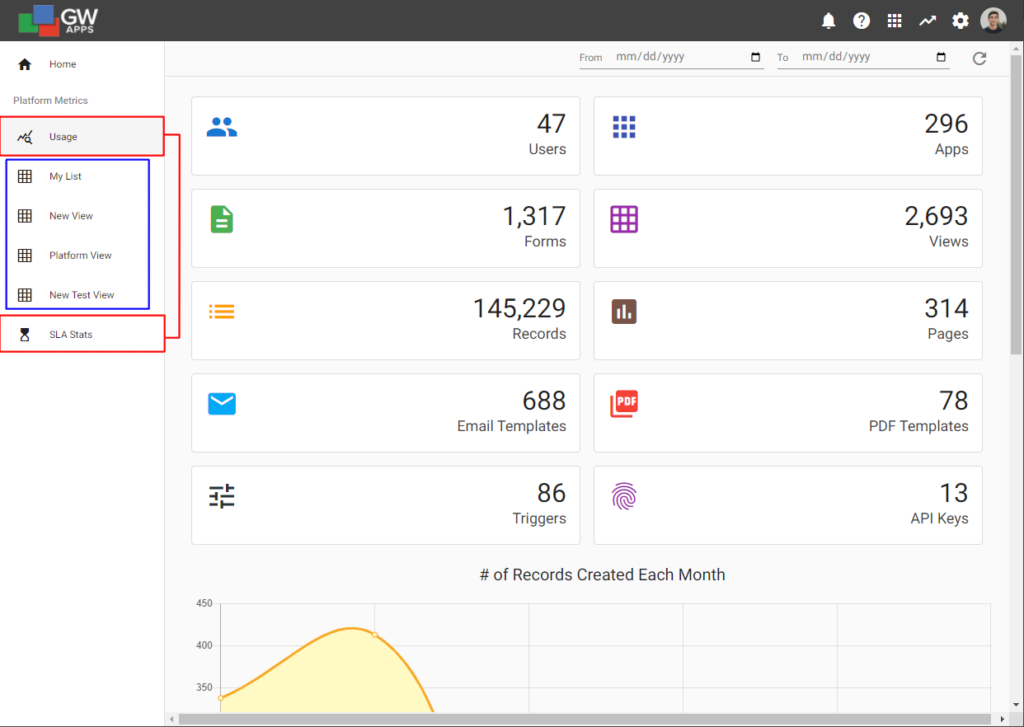 In the image above, the two entries on the left-side navigation outlined in red ('Usage' and 'SLA Stats') are only visible to platform Super Admins.
Usage: This displays several platform metrics and two charts ('# of Records Created Each Month', and '# of New Users Created Each Month').
SLA Stats: This displays the SLA reporting data from all of the SLAs defined in any application in your platform.
Outlined in blue are the reports (platform level views) created in the Platform Settings: Reports section. Super Admins will see all of these reports, but other users will only see views they have been given permission to see via a Shared Role in the report's Security tab.
Next Steps
Learn how to create and manage Reports in Platform Settings: Reports.