The Info section displays your company, contact, whitelisted domain information.
| | |
| --- | --- |
| | After making any changes here, make sure you save by clicking the floppy disk icon in the top right corner of the editor before leaving this section. |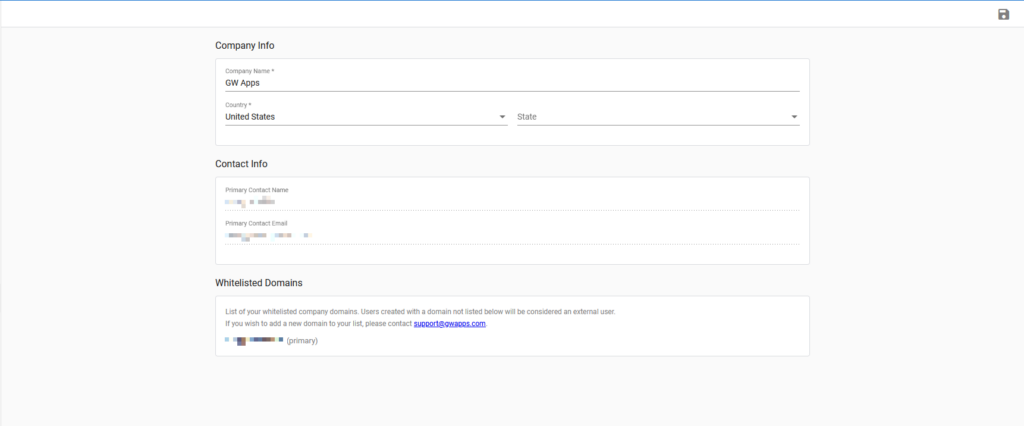 Company Info is where you determine the name and location of your company.
Contact Info displays the primary contact for your GW Apps platform.
Whitelisted Domains displays all domains that are whitelisted for your platform. In order to add or remove domains from this list, you must contact the GW Apps support team directly, using the support@gwapps.com email.