The 'Appearance' section in the platform settings lets you control the overall look of your platform, as well as create application categories to enable you to organize applications into groups.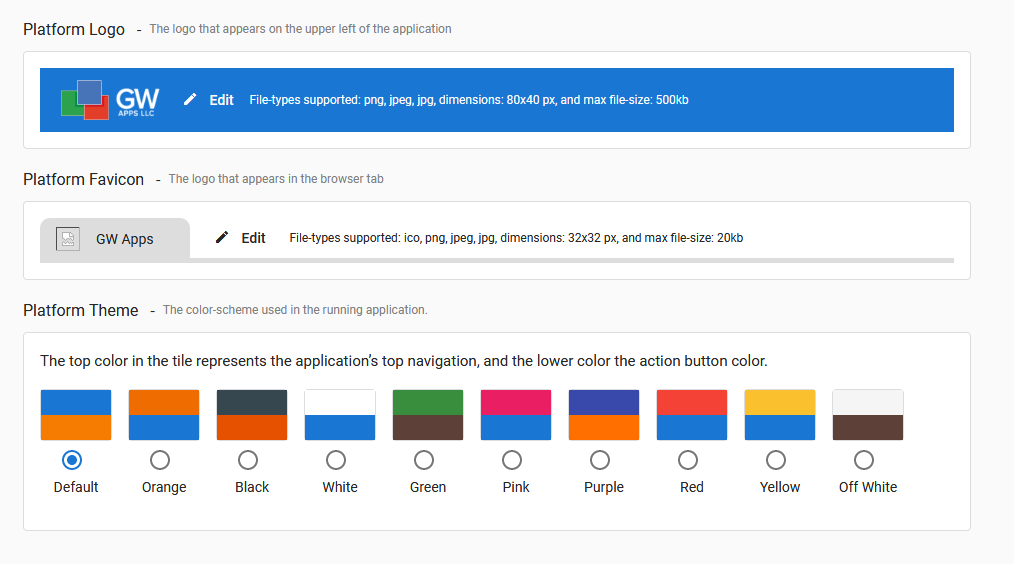 Platform Logo appears in the top left corner of the platform. You may select 'Edit' to add your company logo. (File-types supported: png, jpeg, jpg, dimensions: 80×40 px, and max file-size: 500kb).
Platform Favicon displays on the browser tab. Again, you may select edit to add your company logo. (File-types supported: ico, png, jpeg, jpg, dimensions: 32×32 px, and max file-size: 20kb).
Platform Theme is the overall color scheme of the platform. The top color represents the platforms header color, and the bottom color represents the action button color.
| | |
| --- | --- |
| | Once you are done editing your platform appearance, make sure you save by clicking the floppy disk icon in the top right corner of the editor before leaving this section. |
Dashboard Grouping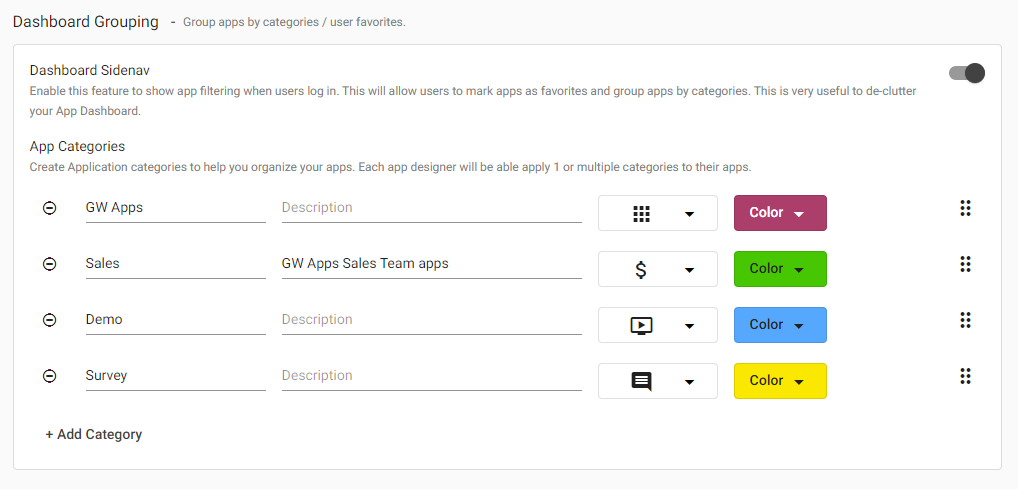 Dashboard Sidenav: Enable this feature to show app filtering when users log in. This will allow apps to be grouped into categories, and allow users to mark apps as favorites. This is very useful to de-clutter your App Dashboard.
App Categories: This is where you create you app categories. Select '+ Add Category' to create a new category. Give it a name and description (the description will not display on the sidenav), and choose an icon and color. To rearrange categories, click and drag the six-dot icon on the far right of the category.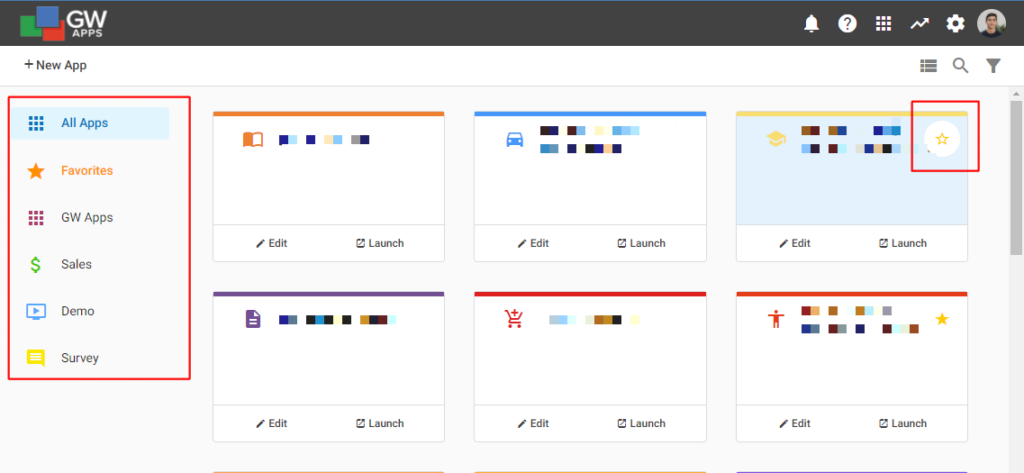 Assigning Categories to Applications
Once you've created your App Categories, you can assign categories to applications by opening the application in edit mode, navigating to the 'Settings' section, and choosing the categories: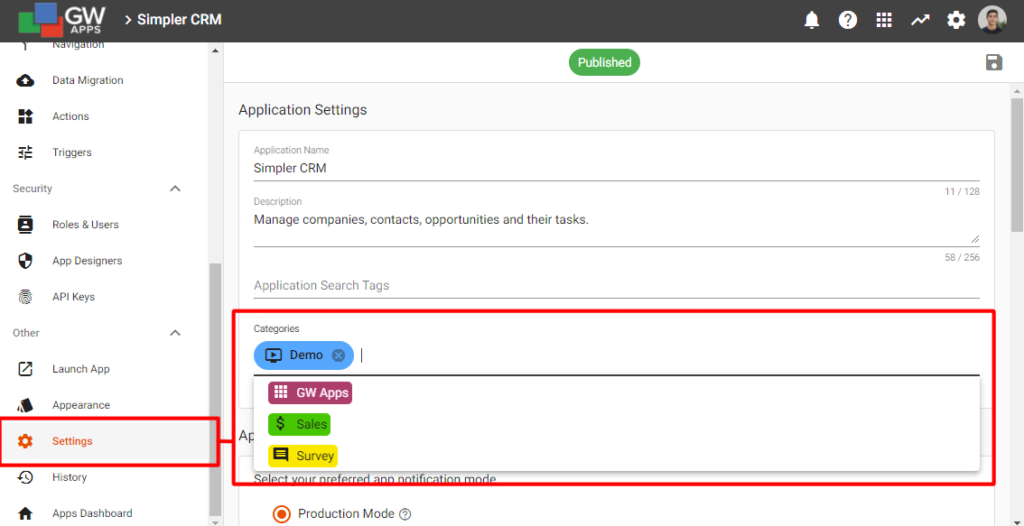 The application will then display in the assigned categories.
Additional Appearance Settings
The platform logo and favicon will be visible in all of your applications. However, each application also has its own color scheme and icon options. You can access these options from the Application Designer menu within your application, or when first creating your application.
Change the logo on your company login page in the Settings section of the platform settings.
You may also wish to add a company logo to all emails sent by your application workflows. You can do this by editing the template in the Email Layout section of the platform settings.