This section displays all users with access to your organization's platform, and allows you to add, bulk import, and suspend users, as well as manage their access to applications.
Adding Users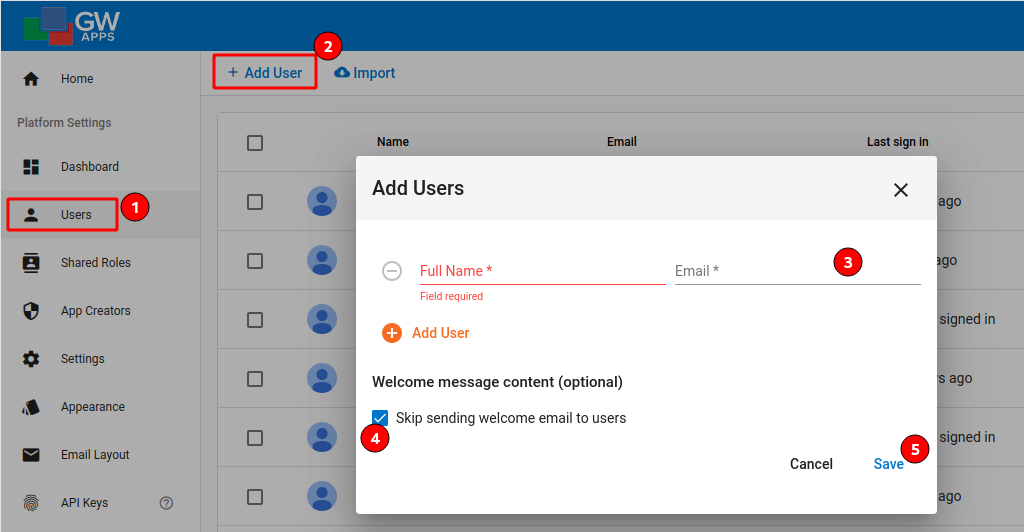 To add users individually, select '+ Add User'2 on the top bar. In the pop-up window, you will be prompted to enter their Full Name and Email3. You may select '+ Add User' in this window to add additional users at the same time. You may then choose whether or not to send a custom welcome email to the user(s)4. Finally, click 'Save'5 and your user(s) will be added.
Selecting 'Import' (also on the top bar) allows you to import a list of users from a .csv file (you should have both a Name and Email column on your sheet).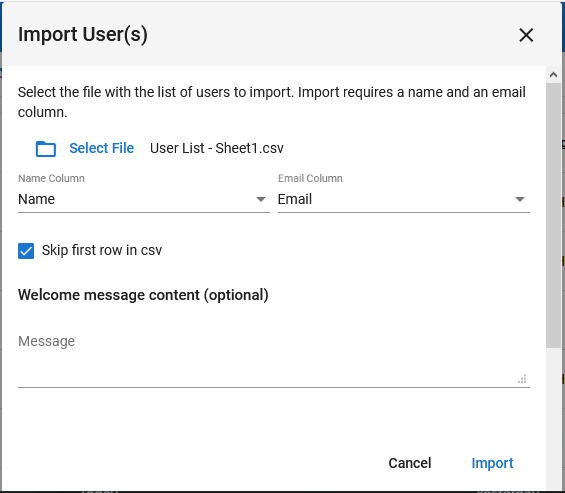 After selecting the file, choose the associated Name and Email columns on your sheet. You may then write a custom welcome message, or, if you scroll down you can skip sending the welcome message. Finally, click 'Import' on the bottom right to add the users.
Removing Users
To remove a user, select the checkbox next to their name and a 'Suspend' button will display on the top bar; clicking it will suspend the user. You may select multiple users at the same time.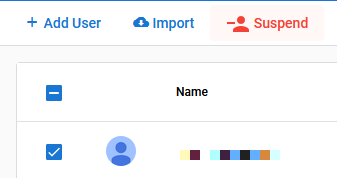 Suspended users will remain in the user list, and their status will change to 'Suspended'. A user that is suspended is, in effect, removed from the platform. However, all of their data will be saved, including their App Access permissions. So, once reactivated they will again have access to the same apps and roles as before.
A suspended user can be reactivated by selecting them and then selecting the 'Activate' button on the header bar, where the 'Suspend' button was. They can also be reactivated from the right-side panel that appears when you select them.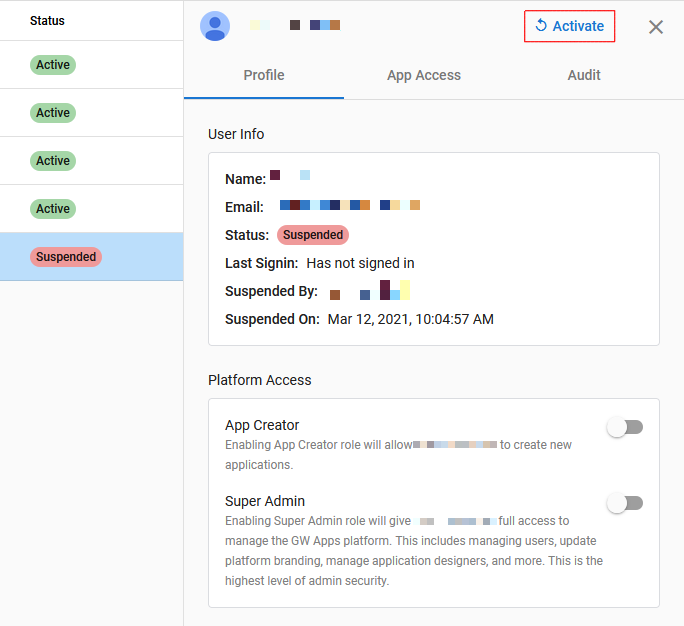 Additional Users Management
Selecting a user will display a right-side panel with additional information and management options for the users.
The panel is divided into three tabs: Profile, App Access, and Audit.
Profile
The Profile tab displays general information on the user, and also gives you the ability to manage their platform access.
This is also where you assign a Manager to a User – a user's manager can be referenced/called into applications.
You may also suspend from this panel.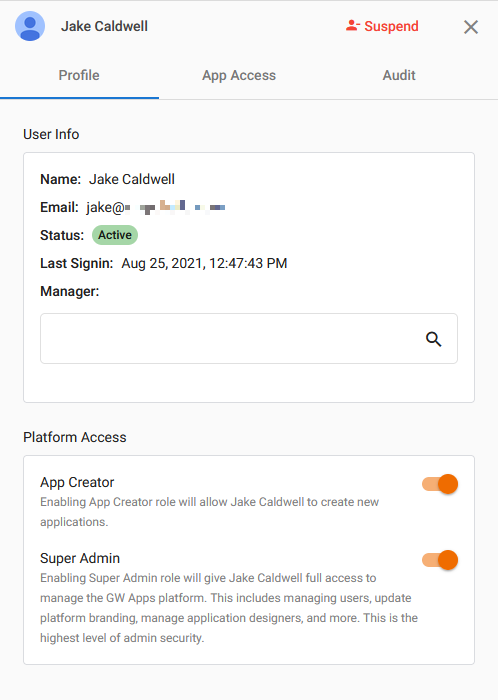 App Access
The App Access tab displays all apps that the user has access to. It also displays their role(s) in each app, and give you the option to remove them from roles. (Note: Users still cannot be removed from system roles (e.g., All Domain Users)).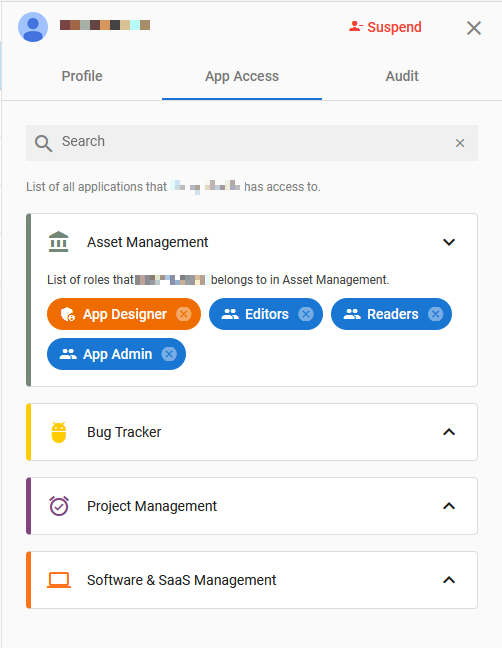 Audit
The Audit tab will display any audit history for the user.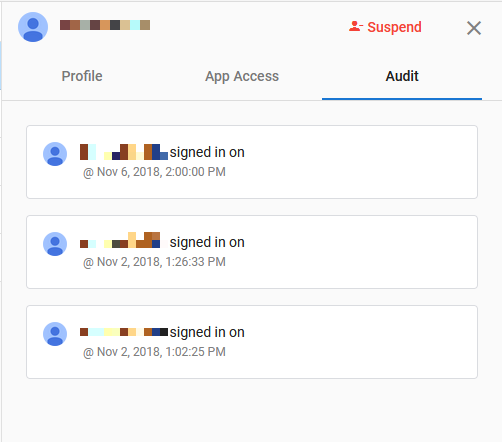 Next Steps
After a user has been added to the platform, you may then add them to individual applications. For more information, click here.
You may also assign App Creators in the 'App Creators' section of the platform settings. For more information, click here.
Shared Roles are global roles that can be populated in the platform settings and then added to any of your applications. For more information, click here.